Graphics Interchange Format, more popularly known as GIFs are a very fun and popular medium of communication. Not just Gen-Z, but millennials too make use of GIFs in their digital interactions! And guess what, you can now generate GIFs using AI GIF generators! 
These short, looping animations have gained popularity due to their ability to capture and convey emotions, reactions, and messages in a concise and engaging manner. In fact, GIFs have become a language of their own, with people often using them to express thoughts and feelings that may be difficult to put into words.
GIFs are trendy and can amp up the fun and emotion of any conversation or content you share online. They are interesting and allow people to be very creative in the way they use them in different contexts. Because of their ability to effectively convey the intended emotion and engage the viewer, GIFs are also a great mode of interaction to explore for brands, social media influencers and strategists, as well as content creators and marketers. They can use GIFs to evoke emotions and create a memorable impression on their target audience.
But even if you are not any of these people, you can still add GIFs to your digital interactions and make your content more funny, more appealing and engaging!
In this article we will talk about the best AI GIF generators available online, while also exploring the capabilities and features of each of these tools.
Where and How are GIFs used?
In the digital landscape, GIFs have found their place in various platforms and contexts. They are commonly used in social media platforms like Twitter, Facebook, and Instagram to respond to posts, add humor to conversations, or simply to express oneself. GIFs have also found their way into messaging apps, where they provide an interactive and dynamic way of communicating with others.
Moreover, GIFs also offer a visually appealing and attention-grabbing element to digital content. In a world where attention spans are decreasing, GIFs provide a quick and captivating way to deliver information and engage users. Whether it's a product demo, a tutorial, or a promotional message, GIFs can effectively convey the message in a concise and visually appealing manner.
Why GIFs are Important in Your Marketing Strategy
Attention-Grabbing Content: GIFs are short, animated images that attract attention and stand out in a crowded digital environment with decreasing attention spans. 
Visual Appeal and Storytelling: GIFs allow marketers to convey messages, emotions, and stories in a concise and visually appealing manner. 
Enhanced Communication: GIFs can convey tone, humor, or emotions that may be challenging to express through text alone. They add an extra layer of communication, enabling marketers to connect with their audience on a more personal and relatable level.
Increased Social Media Engagement: Social media platforms, such as Twitter, Facebook, and Instagram, even WhatsApp, have integrated GIF support, making them easily shareable and accessible to a vast audience. GIFs are often more likely to be shared, liked, and commented on, leading to increased brand visibility and engagement.
Memorable Branding: Creating unique and branded GIFs can help businesses establish a recognizable visual identity. By incorporating logos, specific colors, or visual elements associated with the brand, marketers can enhance brand recall and leave a lasting impression on their target audience.
Mobile-Friendly and Bandwidth Considerations: GIFs have relatively small file sizes compared to videos, making them mobile-friendly and quick to load even on slower internet connections. This accessibility factor ensures that the content reaches a broader range of users across various devices.
Overall, by leveraging the visual appeal, storytelling capabilities, and shareability of GIFs, marketers can enhance their content marketing strategies, increase brand awareness, drive engagement, and communicate effectively with their target audience. (Also read: Best AI Story Generators)
With the rise of AI GIF generator tools, the possibilities with GIF creation are expanding even further. These tools leverage artificial intelligence and advanced technologies like image recognition and natural language processing to enhance the GIF creation process. They can automatically generate GIFs from images or videos, add captions or text overlays, and even create personalized GIFs based on user input!
As AI tools continue to evolve and improve, we can expect to see even more creative and dynamic GIFs in the future. From personalized GIF messages to interactive and immersive GIF experiences, these tools are set to push the boundaries of GIF-making and revolutionize how we communicate and express ourselves in the digital world. So, get ready to be amazed by the best AI GIF generator tools in 2023.
Best 7 AI GIF Generation Tools in 2023
Simplified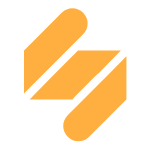 Simplified is one of the top tools to create high-quality AI-generated GIFs in the blink of an eye. But more than being an AI GIF generator, Simplified is an all-in-one AI tool for all your content and marketing needs. Its GIF generator offers access to a huge content library to stimulate creativity and inspiration, and you can choose to either create with a premade template or start from scratch!
Simplified's AI GIF generator is user-friendly and offers loads of customisation options when it comes to fonts, colors, images, videos as well as music. Once the user creates the gif, they can choose to export it as an MP4 file and share on their social media platforms!
Pricing: Simplified is free for individuals up to certain credits!
GIPHY
GIPHY is one of the most popular platforms for finding and creating GIFs. With its extensive library of pre-existing GIFs, users can easily search for the perfect GIF to match their needs. Additionally, GIPHY offers AI-powered tools that can automatically generate GIFs from images or videos. Users can simply upload their media files and let the AI do the rest. It also provides editing features, allowing users to add filters, captions, and stickers to their GIFs.
Pricing: GIPHY is absolutely free!
DALL-E 2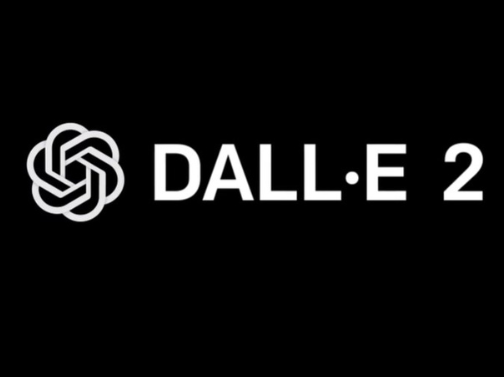 DALL-E 2 by Open AI is yet another popular AI tool to generate GIFs. Its GIF generator offers a paintbrush tool that lets you customize shadows, highlights and several layers. It combines AI technology with simple prompts to create multiple GIFs. Anyone who wants to create artwork that looks professional without having to go through a lot of hassle should use this application.
Pricing: To use the DALL-E 2 AI GIF Generator you have to buy credits, which are priced at 15 USD for 115 credits.
Gfycat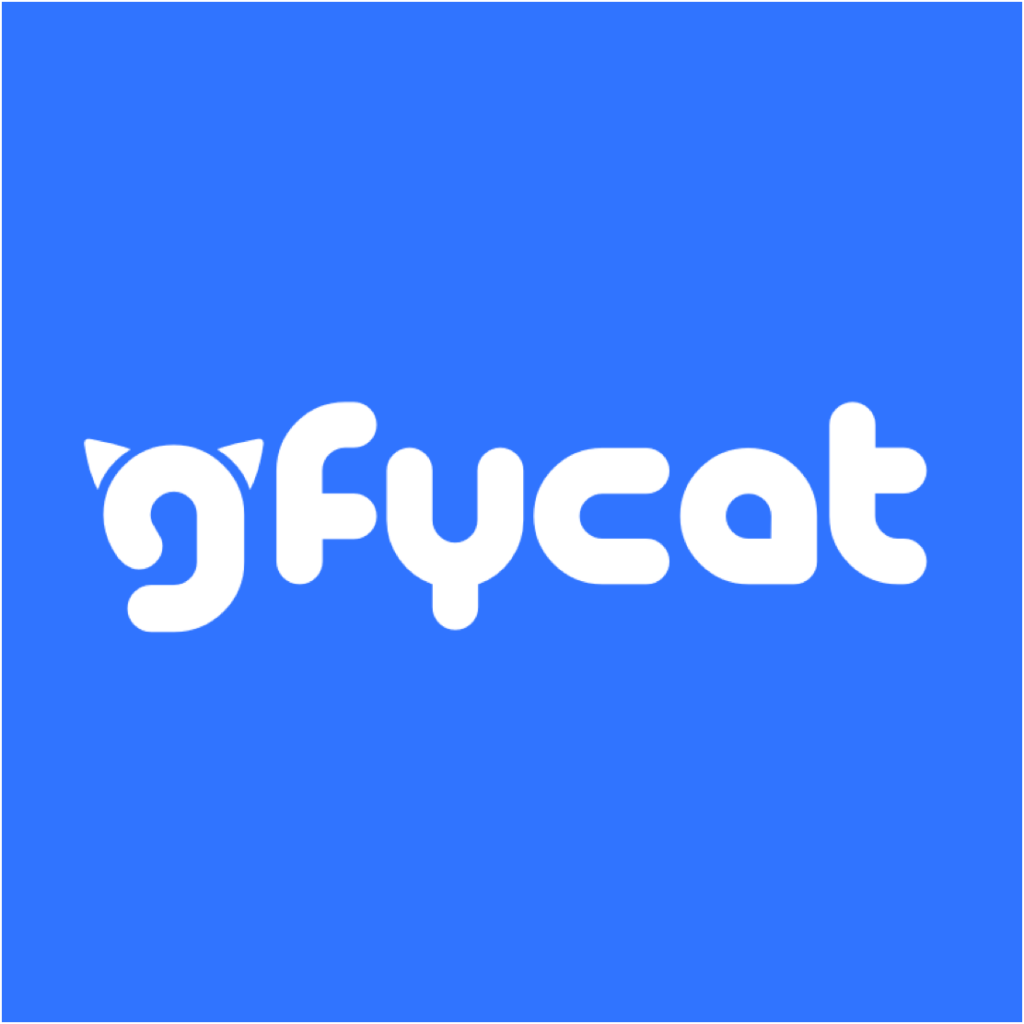 Gfycat is a popular GIF creation platform that utilizes AI technology to enhance the GIF creation process. With its AI algorithms, Gfycat can automatically adjust the duration, frame rate, and quality of the GIFs to optimize the viewing experience. Additionally, Gfycat has a huge content collection from which you can draw inspiration as well as a search feature that makes it easy to find gifs on virtually any subject. Gfycat also offers a variety of editing features, such as cropping, resizing, and adding text overlays, allowing users to customize their GIFs to their liking. 
Pricing: Gfycat offers a free version while the Pro membership with added benefits starts from 3 USD/month.
Imgflip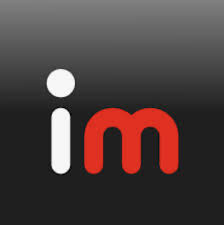 Imgflip is a versatile meme and GIF creation platform that also offers AI-powered GIF generation capabilities. Users can either upload their own videos or choose from the platform's library of videos, and Imgflip's AI algorithms will automatically extract and create GIFs from the selected video content. Imgflip also provides editing options, allowing users to add captions, subtitles, or animations to their GIFs.
It also supports a variety of video formats and offers options to crop, resize, and adjust animation speed.
Pricing: Imgflip offers a free version while the Pro membership with additional features starts at 9.95 USD/month.
Mage Space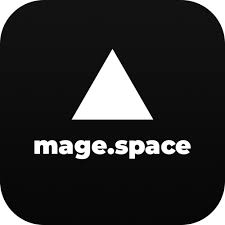 Mage Space has over 60 unique AI models covering several topics, styles and genres while the user makes the GIF from text. Users can also additionally use the enhancement function to make their pictures bigger by boosting resolution. The platform is designed to meet the needs of artists, designers, and content producers. It has cutting-edge features like the guiding scale, which lets users choose how closely the generated pictures resemble the input prompt.
Pricing: Mage Space has a free version open to everybody while the paid plans start at 4 USD/month.
Tenor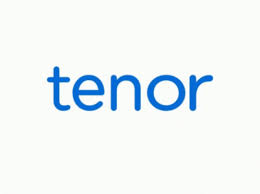 Tenor is another popular GIF creation platform that leverages AI to enhance the GIF creation process. Tenor's AI algorithms can automatically generate GIFs from images, videos, or even text. Users can simply input their desired content, and Tenor's AI will generate a GIF that matches their input. In addition, Tenor offers various customization options, allowing users to edit their GIFs with filters, stickers, and text overlays.
Pricing: Tenor is free to use!
In conclusion, these top 7 AI GIF generation tools offer exciting possibilities for creating captivating and dynamic GIFs. Whether you're a content creator, marketer, or simply someone who loves to express themselves through GIFs, these tools can elevate your GIF creation experience and help you stand out in the digital world. Get ready to explore the limitless potential of AI-powered GIF generation in 2023!