Ever struggled with a photo caption? Social media is ever-evolving. Being a digital creator is a full-time job prospect now, and loads of creators treat their social media profiles with utmost care. Brands too have realised the potential of social media and are always looking for creative ways to make an impact.
But another reality of today's world is the decreasing attention span. Digital audiences have a very small window for you to capitalise on. This is why clicking the perfect photo is only half the job done, what is equally important is the perfect photo caption.
Engaging captions are crucial to capturing and retaining your audience's attention. One way to elevate your social media game is by using AI photo caption generators. These powerful tools can help you create engaging captions quickly and easily, saving you time and effort. The use of AI photo caption generators has made it easier for businesses and social media influencers to create captivating captions that resonate with their audience.
Read on to know about the best AI photo caption generators available today as well as tips on how to ace your social media game. From automated hashtag generators to advanced language processing algorithms, these tools will take your content strategy to the next level. So, let's get started!
The power of AI and Photo Caption Generators
AI photo caption generators can elevate your social media game by providing you with high-quality captions that engage your target audience. These tools use powerful AI algorithms to analyse your images, understand their context, and generate captions that are both relevant and creative. (Also read: Best AI Caption Generators for Instagram)
Here are some of the ways in which AI photo caption generators can help you:
Save time and effort: Instead of spending hours brainstorming captions for your images, you can use AI tools to quickly generate a batch of captions.
Increase engagement: By providing your followers with engaging and relatable captions, you can increase the chances of them commenting, liking, and sharing your posts.
Expand your reach: Using the right combination of hashtags and keywords can help your posts reach a wider audience, and AI tools can help you find the most relevant hashtags for your images.
Stay consistent with your brand voice: By using AI tools to generate captions, you can ensure that your captions are consistent with your brand voice and messaging.
Best AI Photo Caption Generators to Perfect your Social Media Game
Here are the best AI photo caption generators for you to save time and efforts with:
Simplified
Write high-quality captions easily and quickly with Simplified's Image to Caption AI tool.
In your open project, click the AI Assistant's robot icon and choose 'New Document'. Click 'Select Template' and select Photo Captions. Complete the prompts and click 'Generate'. Check the options provided by AI, choose a result, and use it in your project.
Copy.AI
Copy.AI's free AI powered Instagram caption generator will create the perfect caption for your photo and help you get more likes, followers and comments. After filling in the prompts you can also choose the tone of voice for the caption you want generated!
Hashtagify
Hashtagify uses an advanced algorithm to help you find relevant and trending hashtags that can elevate your post on social media. Always be up-to-date with the trends and supplement your posts with the best hashtags!
Rephrase.ai
Rephrase.ai uses machine learning to rewrite your captions and make them more engaging and it also has a feature that suggests the relevant hashtags, making it an all-in-one tool!
Lumen5
Lumen5 analyzes your visual content and uses AI to create relevant and compelling captions for your social media posts. Lumen5's platform also offers a video creation tool based on your captions and images.
HopperHQ
HopperHQ not only generates captions but also schedules your posts for you. Hopper HQ also provides insights into post-performance, making it a great all-around tool for managing your Instagram account.
By harnessing the power of these AI photo caption generator tools, you can elevate your social media game and stand out in the crowded space of social media.
How to Effectively Integrate AI Tools into your Content Strategy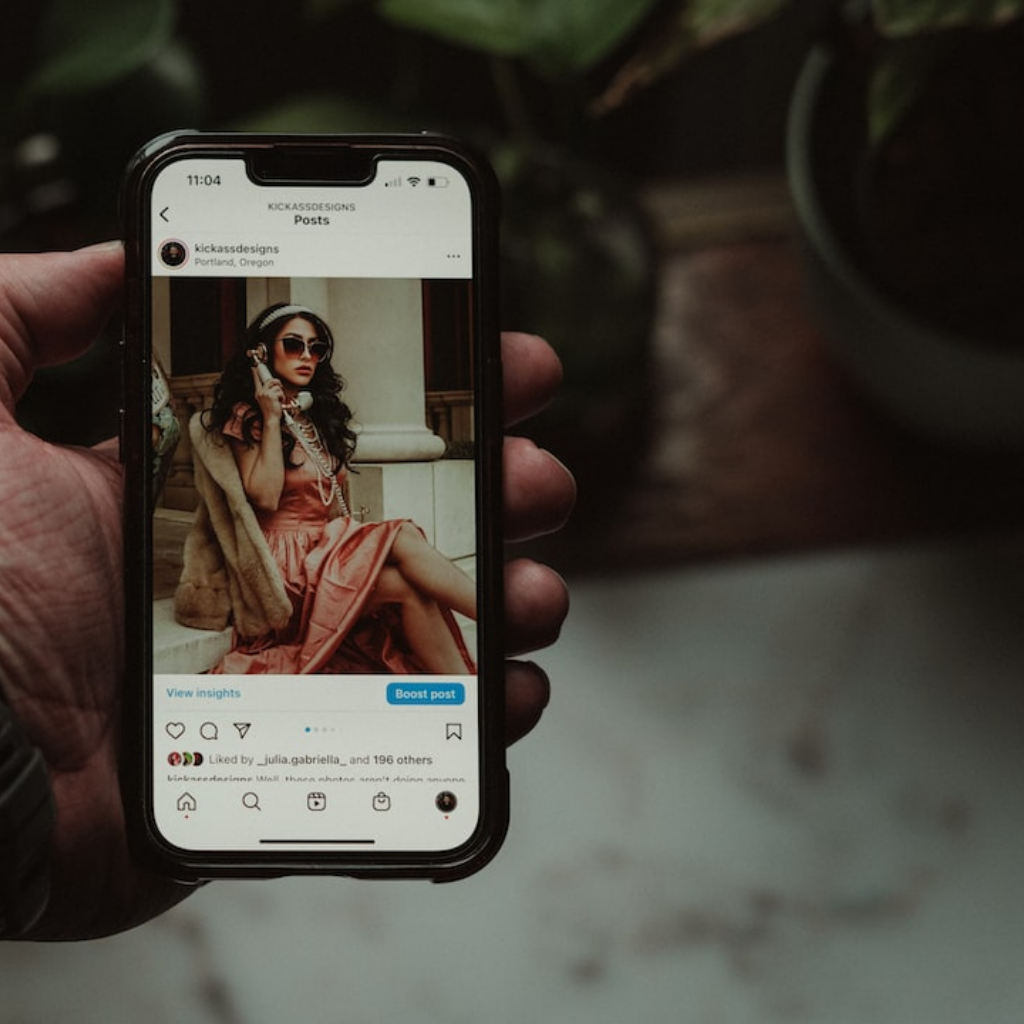 Now that you have learned about the top AI photo caption generator tools, it's essential to know how to effectively integrate them into your content strategy. Here are six tips to help you make the most of these tools:
1. Know your audience: Before choosing a tool, understand your audience, and tailor your captions accordingly. Keep their preferences and interests in mind while writing your captions.
2. Experiment with different tools: Try different AI photo caption generator tools to see which works best for you. Each tool has its unique features, so it's essential to experiment and choose the one that fits your needs.
3. Use hashtags: Incorporating relevant hashtags can help increase your social media reach. Use tools like Hashtagify to identify popular hashtags and trending topics in your niche.
4. Be authentic: While these tools can help generate compelling captions, it's important to add your own touch and personality to your captions. Make sure your captions align with your brand's voice and values.
5. Use different types of content: Experiment with videos and images to see what works best for your brand. Some tools like Lumen5 offer video creation features that can be beneficial for social media content.
6. Analyze your results: Regularly track and analyze your social media performance to see which types of captions and content perform best. Use this information to refine your content strategy and improve your social media presence.
Tips on How to Use AI Photo Caption Generators
Add a personal touch: Adding a personal touch to your captions by sharing a story about yourself or your brand can help your audience connect with you on a deeper level. This creates a sense of authenticity and can help build a loyal following.
Use humor: Everyone loves a good laugh! Incorporating humor into your captions can lighten the mood and make your audience feel more relaxed and connected to your brand.
Ask questions: Encourage your audience to engage with you by posing thought-provoking questions in your captions. This opens a dialogue between you and your audience and can help build stronger relationships.
Use Emojis: Emojis can convey emotions and add personality to your captions. However, it is important to use them sparingly and appropriately to ensure they enhance your message rather than detract from it.
Conclusion
In conclusion, the use of AI-powered photo caption generators can elevate your social media game. These tools provide businesses with the ability to create compelling, engaging, and visually stunning photo captions in a matter of minutes, thus improving the content strategy.
The AI-powered photo caption generators discussed in this article provide different features that allow for personalization and customization of captions depending on the business's needs and the social media platform. Some tools come with robust features like audience targeting, while others provide pre-designed templates to choose from.
With the increasing amount of visual content on social media, businesses that use AI-powered photo caption generators have a significant advantage over those who don't. A well-crafted caption copy accompanied by a compelling visual will certainly grab more attention and increase engagement, leading to more conversions and growth for the brand.
As AI technology continues to evolve, we can expect more sophisticated social media tools with even more advanced features to hit the market!